A ranch with a mood
Cabin for 16 people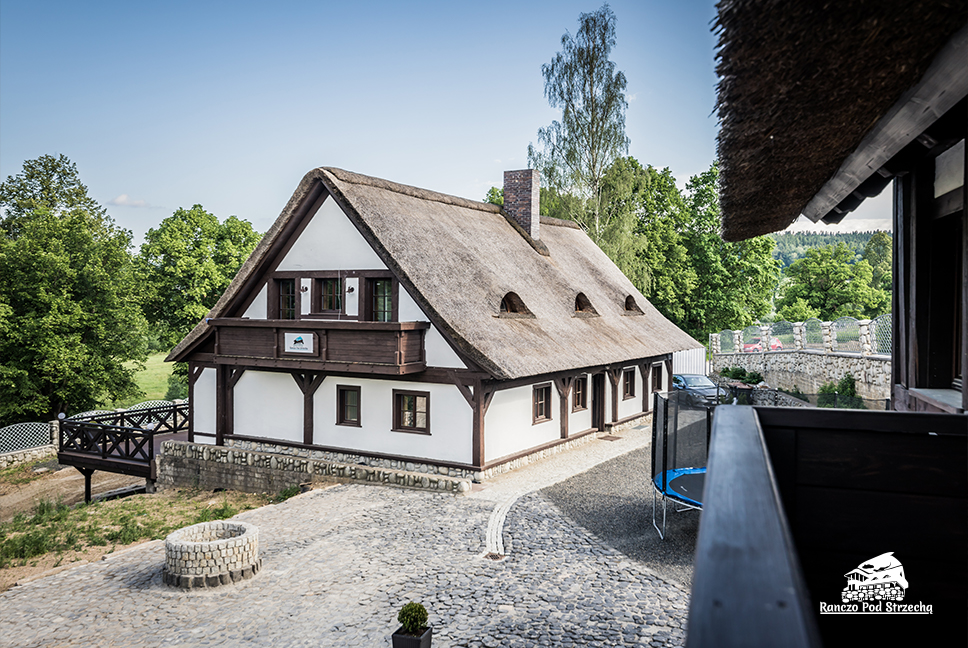 A large, thatched roof shelters warm and cosy interiors made entirely of natural wood.
 Mountain stone is our second building material!
Our ranch with a mood not only offers aesthetics, comfort and space.
It is, above all, an amazing story! More than 250 meters of wooden surface encased in 100-year-old traditional mountain walls. Want to come and see for yourself?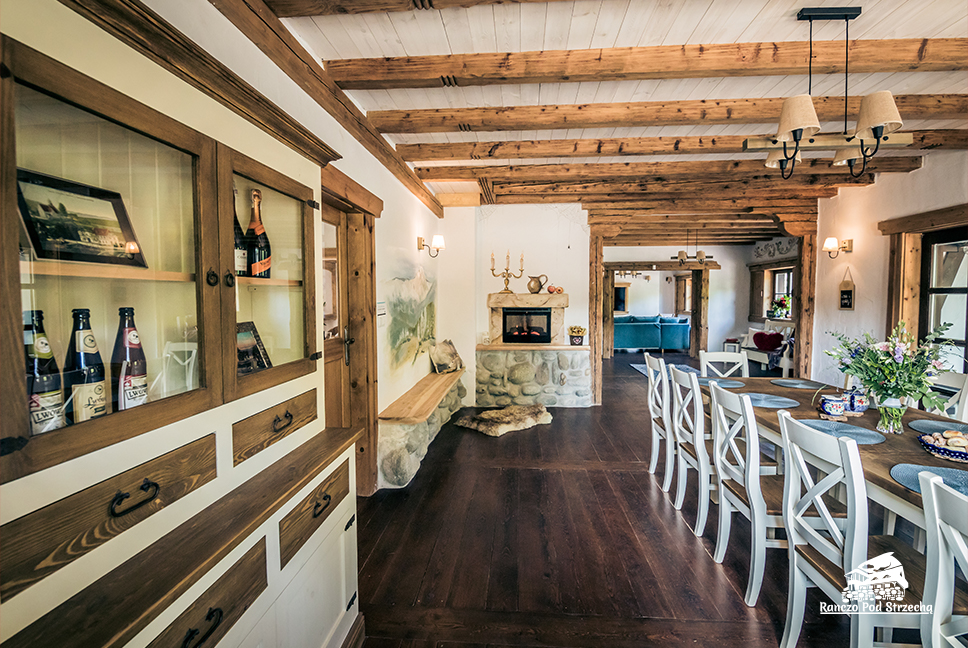 In the dining room, there is a large table for 12 people, where you can wine and dine until dawn. A fireplace adds the final touch to the cosy atmosphere.
In the fully equipped, comfortable kitchen, you can bake a cake, make pancakes and waffles or even traditional pierogi and kopytka.
If you run out of ideas, you can look at the walls or browse our library… You will always find new recipes!
After a day of outdoor activities, sit comfortably in front of a 55-inch TV
and choose 1 of the 10 seasons of our favourite TV series – "Ranch"! You can also choose from 20 other movies, more than 100 books and a selection of games.
The eco-friendly roof, surrounding forest and mountain air are not all… At our ranch, we have selected all the mattresses very carefully so that our Guests can truly unwind.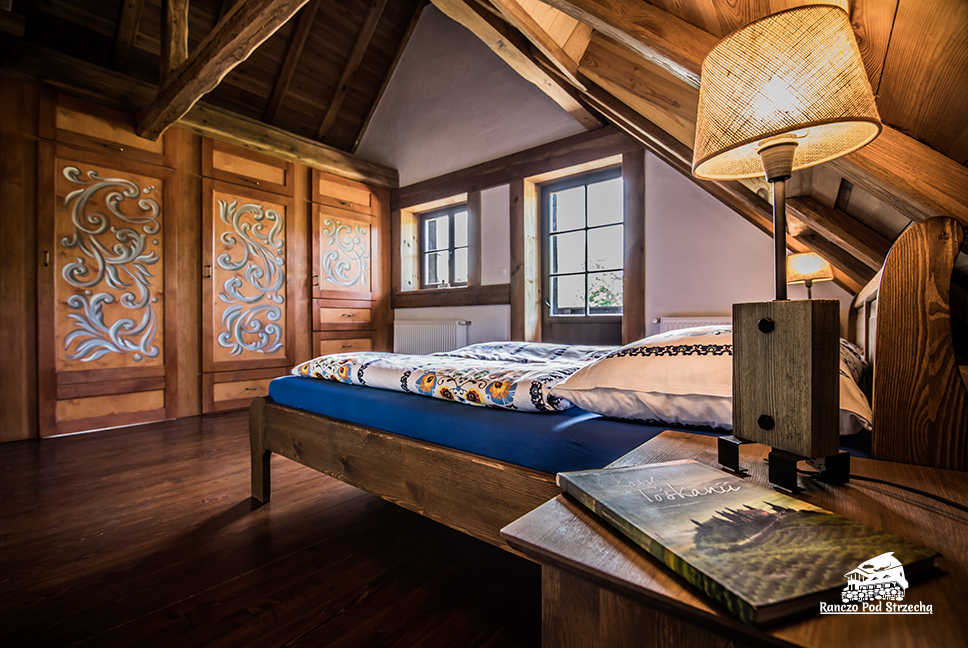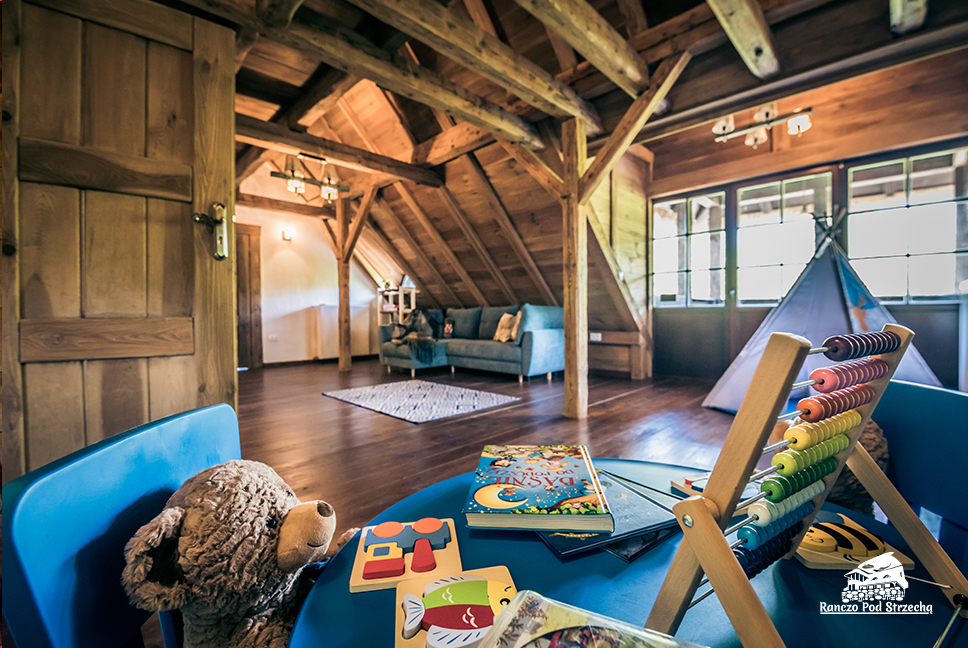 At our ranch, we adore children and animals. Younger children can play with teddy bears and read various fairy tales, while pets can make themselves comfortable in a plush den.
They say that people fall into two categories: lovers of quick showers and connoisseurs of long baths… At our ranch, we have something for everyone!
Barcinek is a genuine Polish village! You can enjoy its view from a 100-meter terrace equipped with garden furniture and a gas-fired barbecue.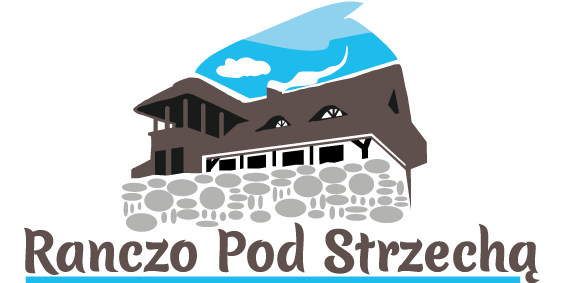 Ranczo Pod Strzechą
Barcinek 11
58-512 Stara Kamienica