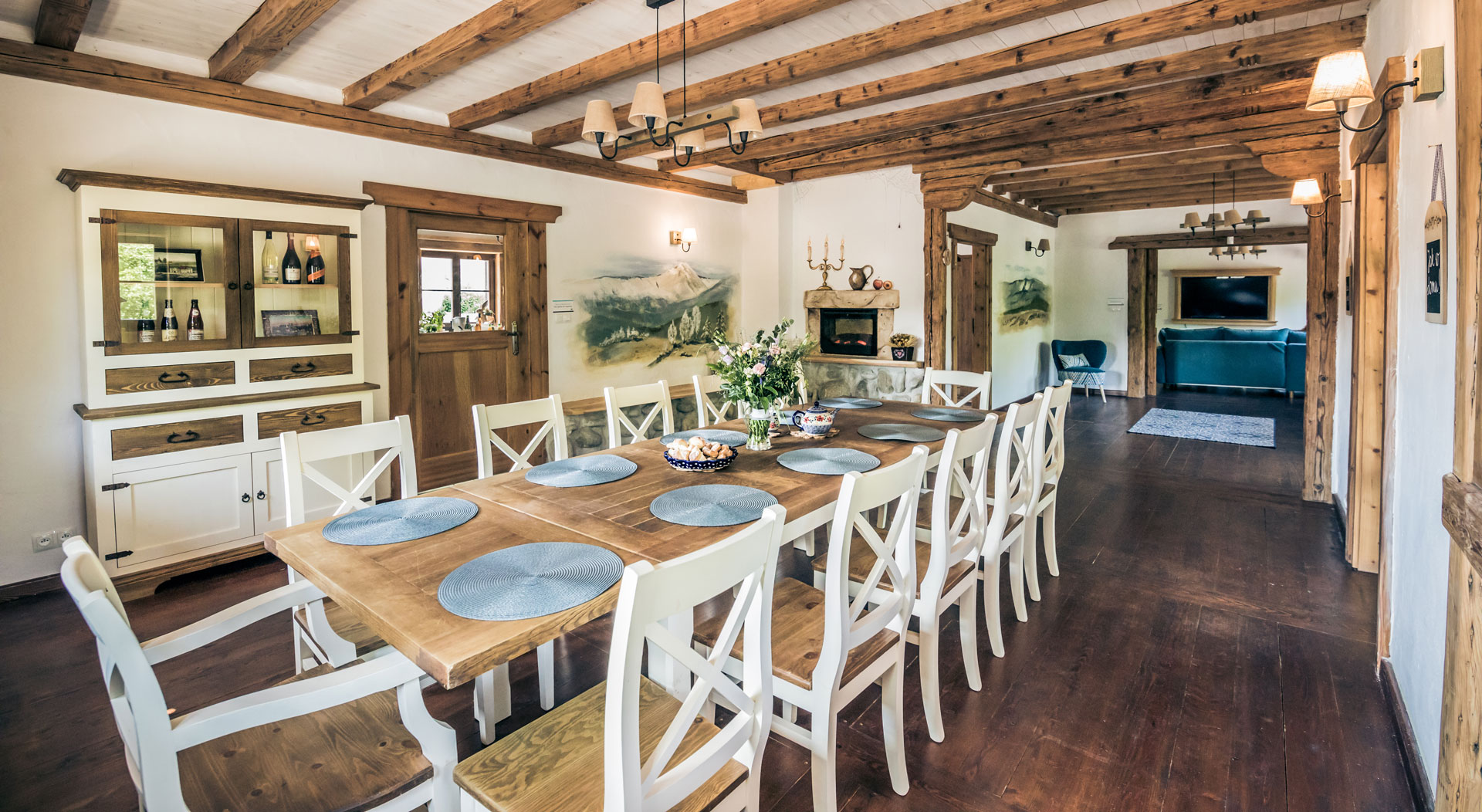 Fully equipped, thatched mountain cottage
with an area of 150 m² for 4 – 6 people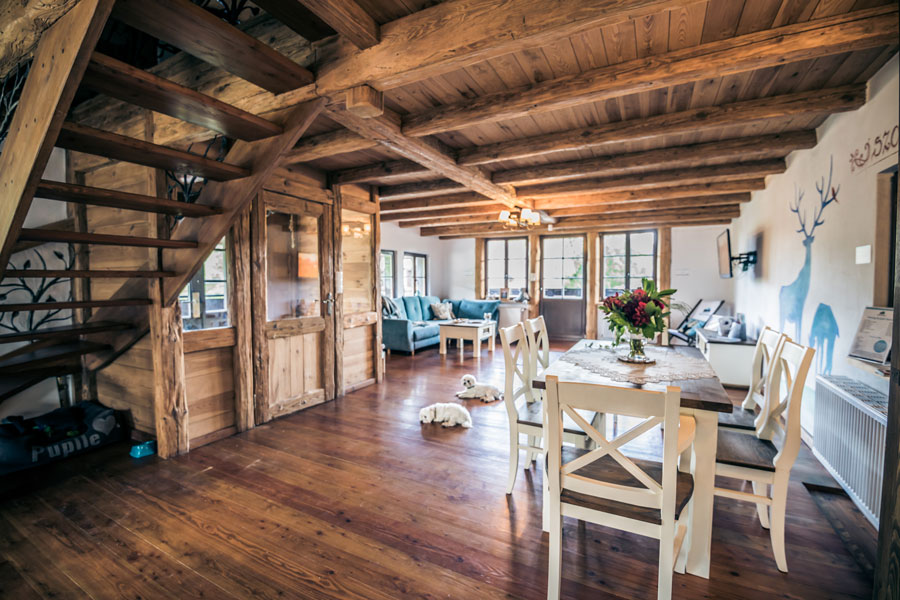 Fully equipped, thatched mountain cottage
with an area of 250 m² for 16 people
Barcinek, formerly Berthelsdorf,
is a small, picturesque village
near the Giant Mountains.
Its history as a health spa
is much richer than other Polish resorts.
In the 19th century, a Swiss man named Brewhaus noted that the local microclimate reminded him of Switzerland's fashionable Davos, which is why, in 1887, he constructed
a health resort park that quickly gained fame as a luxurious leisure area.
Grandpa Stasiu
in Barcinek
When my grandfather Stasiu came here in 1945, he immediately fell in love with this place
and never wanted to leave.
I understand him very well
and I am very grateful to him,
because, if it wasn't for him, there would be no Ranczo Pod Strzechą,
three would be no incredible story
written by myself and my Guests every day…
Under two thatched roofs nestle
warm and resin-scented interiors, made entirely of natural wood.
The half-hectare terrain is surrounded by traditional walls, constructed with stones
from the Dunajec River in the Tatra Mountains.
Ranczo Pod Strzechą offers two atmospheric
thatched houses open to all,
located in the charming village of Barcinek,
whose name derives from beehives.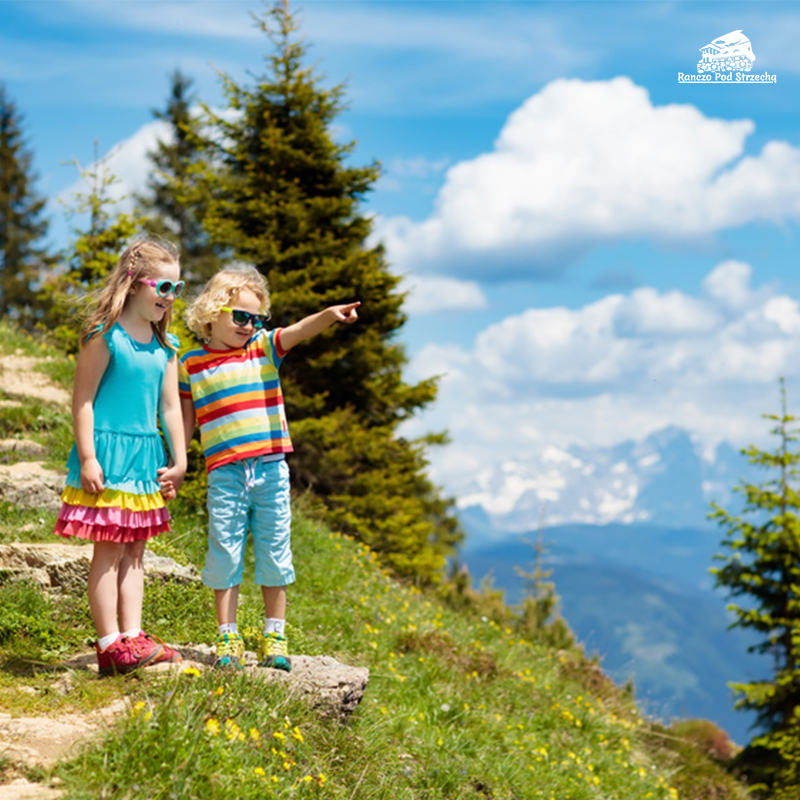 Plaża, fale, koktajle, palmy to najczęstsze wyobrażenie wakacji... A może by tak zamienić powyższe standardy na wyprawy w Karkonosze w krótkich spodenkach, na opalanie ramion nad górską rzeką, na spędzanie ciepłych wieczorów z książką na tarasie? To...
Uśmiech własnego dziecka dla każdego rodzica jest gestem na wagę złota! W Ranczo zgadzamy się z tym bezapelacyjnie i równie mocno uwielbiamy naszych małych Gości. Specjalnie dla Nich, w każdym domku znajduje się kącik wyposażony w kolorowe zabawki, wesołe czytanki i wiele…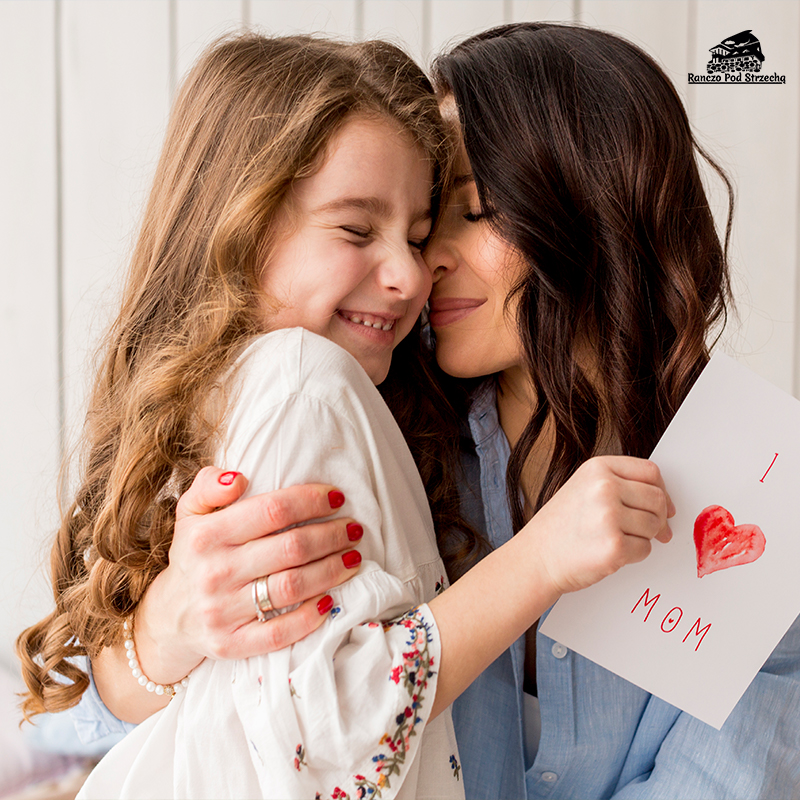 Mama to bez wątpienia najważniejsza osoba w życiu każdego człowieka! Doceniajmy ją nie tylko od święta, ale również na co dzień... Wprawdzie Ranczo jest już zajęte 26 maja, ale voucher ofiarowany Mamie tego dnia byłby miłym prezentem z okazji Dnia Matki....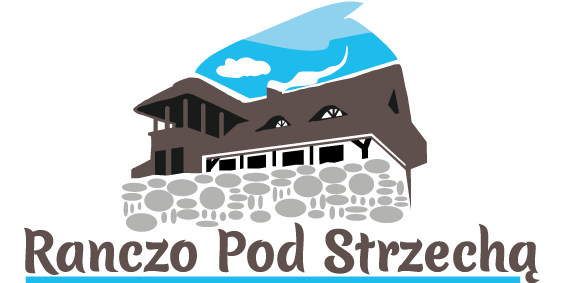 Ranczo Pod Strzechą
Barcinek 11
58-512 Stara Kamienica